We know you can purchase fish supplies anywhere and appreciate your understanding that the PROCEEDS from our pet supply sales SUPPORT OUR EXOTIC SHELTER and ANIMAL RESCUE WORK. Shop local and support the places who support your community!

Visit our online store
PetWorldLawrenceOnline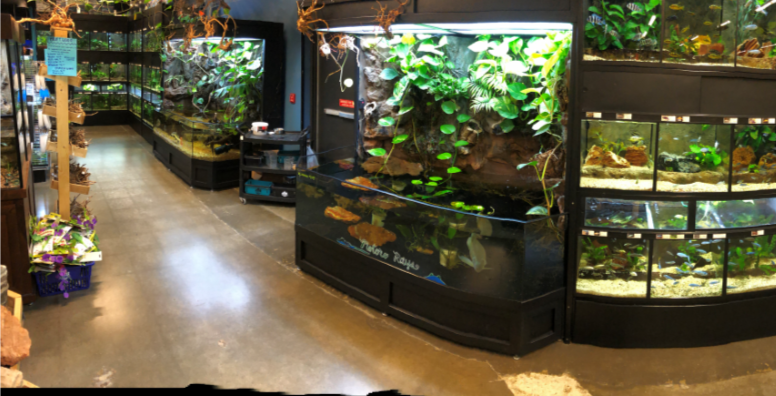 Pet World has been widely known since 1988 for our amazing fish selection!
Pictures can never do it justice so we promise your visit will be unlike anything you've ever experienced in the northeast Kansas area, the Midwest, or probably anywhere in the United States!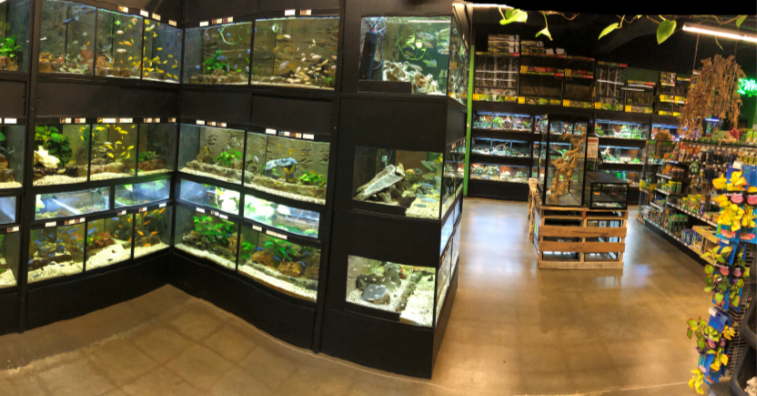 Along with a live fish selection that rivals some public aquariums, we also offer a full line of fish products including live food, frozen food, packaged food, gravel, plant soil, aquariums, custom enclosures, filters, heating, lighting, live plants, everything you need for aquascaping, custom designed aquarium water, and the most extensive selection of rock and wood decorations in the entire midwest!

As fish experts since 1988 we understand that fish keeping can be overwhelming at times and we're here to help! Please visit the Pet World Experience in Lawrence to speak with a trained expert. We will help you make an informed decision and discuss which aquarium hobby best suits your current lifestyle and budget.

In our dual licensed facility, we have a HUGE variety of responsibly sourced fish from rescue situations to rehomes to specialty bred in house or just for us. Most of our fish, regardless of origin, are exhibited in the general population accessible to the public. Availability changes by the hour but everything you see at Pet World Lawrence on any given day will blow you away!

Can't make it in soon enough? Visit our Online Store to get an idea of what you're missing!

Below is a sampling from our old fish blog "pre-fire" archives.
We don't really blog anymore as all of our efforts went toward rebuilding the Pet World Experience after the tragic fire and we're currently focused on expanding our online presence but blogging was a fun experiment that we enjoyed.
Maybe someday we'll find time to blog again!