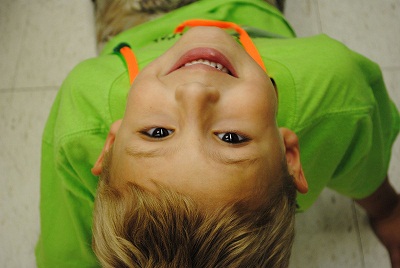 Wild About Animals Day Camp is your children's one day backstage pass to learn about ALL of the animals at Pet World! By the end of the day, your children will be EXPERT animal handlers! This camp is offered on occasion, throughout the year, usually when public schools are out and/or during USD 497's Spring Break.
9:00-9:30am Drop Off, Sign In, Playtime
Kids gather in the Education Room and get signed in, put their stuff in their cubby, then proceed to Pet Playtime! Kids have optional stations with live animals including warm blooded fuzzies like bunnies, guinea pigs and birds!
9:30-10:30am Mammal Time!
We'll start our day learning about mammals! We'll spend this time getting to know some gerbils, hamsters, bunnies, chinchillas, guinea pigs, and ferrets! After our mammal lesson we'll wash our hands and have a quick snack.
10:30-11:30am Feeding Time and Free Time
We'll split into 2 rotating groups for free time and feeding time! One group will feed the tortoises and the fish while the other has free time with their animal of choice.
11:30am-12:30pm Story Time and LUNCH Time!
Before lunch we'll group up for a lesson about Hedgehogs. We'll read children's a book about them and maybe even get to bathe one! Then we'll wash up and eat lunch outside if the weather is nice. For lunch we have pizza delivered from a local pizza parlor, and discuss our plans for what additional pets we want to experience, what games we want to play, etc. Then we eat pizza!
12:30-2:00pm Birds and Reptiles!
After lunch we'll learn all about birds and reptiles! We'll learn how to handle, feed, and bathe them. Then we'll have a short free time so we can spend time with our favorite animals from the day!
2:00-3:00pm Fish Time!
For our fish lessons we'll head over to the Aquatic Lounge! We'll siphon tanks, touch some starfish, and learn about bettas. All campers will be offered a Betta Coupon after completing the Betta lesson. When the time is right for your family you can comeback and use your Betta Coupon.
3:00-4:00pm Snack Time and Free Time!
Around 3pm we'll gather up to talk about our day and eat a snack. Then we'll split up for one final free time before it's time to go home!
Pet World will provide lunch, snacks and drinks throughout the day. Please note any dietary restrictions on your registration form.
Registration fee is $85 per child or two for $145.
Registration now OPEN!
Ages 5-8 Wednesday, March 11 9am-4pm 0/12 spots available FULL!
Ages 5-8 Friday, March 13 9am-4pm 0/12 spots available FULL!
All registration is limited, handled on a first come, first served basis, and must be prepaid at Pet World to be guaranteed a spot.


Whenever possible please print on both sides of recycled paper.
---
Pet World's Educational and Kids' Program staff are all trained professionals with years of experience working with children and animals. All are extensively trained in child development, teaching and coaching; First Aid, Rescue, and CPR certified; and background checked.
Pet World's Kids' Programs maintain adult-to-child ratios between 1:3 and 1:6 at all times.