Pet World is a locally owned, full line pet store, rescue, and exotic animal shelter. Established in the 1970s, current ownership has been in place since 1988. The Pet World Experience has been a long standing, favorite family place in Lawrence, Kansas and recognized with numerous awards, the most important for outstanding community service. The only pet store to win "Best of Lawrence" every single year without fail, Pet World has worked hard to set the industry standard for all pet stores to be more than just a place that sells animals and focus on expertly homing and rehoming the right animals with the right people at the right time. Even the state of Kansas uses Pet World as a training site for new Animal Health Inspectors because we set the bar so high. Part nature center, part exotic shelter, part pet store - we guarantee your Pet World experience will be unlike any experience you've ever had!
Youth volunteer programs, internships, paid apprenticeships, special needs employment, full and part time employment available. Birds, small mammals, reptiles, amphibians, arachnids, salt and fresh water fish, adoptable cats and dogs, exotic animal rehoming, plus everything you need for any kind of pet you own. You're going to love this place.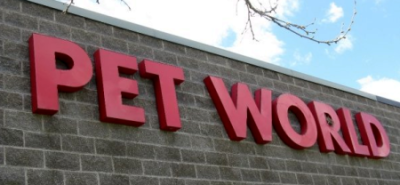 With rescue animals, educational programs, hands on access to animals, and passionate employees, independently owned Pet World in Lawrence is truly unique. Please come see for yourself everything a pet store can be!
SOLIDARITY STATEMENT
The Pet World Experience has offered a SAFE SPACE to connect with animals since 1988. We pledge solidarity with all kind, respectful, nature and animal loving people, standing together with people of all color, regardless of background, age, gender identity, sexual orientation, or physical ability. Our mission to Foster-Educate-Inspire-Conserve and our dedication to animals, nature, and children are all in line with the core principles of movements like #BlackLivesMatter, #StandingRock, and #LoveIsLove, asking for fair and equal rights for all humans. We want people who might otherwise feel invisible and marginalized to know they are always welcome and safe at Pet World.
We hear you. We see you. We are you.
And you matter to us. #StandTogether

STANDING TOGETHER IN SOLIDARITY
Website Disclaimer
A note about our web site: This site is for informational purposes only. We hope to provide you with round the clock access to Pet World via this site, however, please remember that we are not an online store. This site is for your convenience, but you may notice that it is not a place to shop and there are no email addresses for contact information. Our intention is to maintain our focus on personalized service to our customers who shop in our store. For more information about Pet World, please visit us at 711 West 23rd St. - Hwy 10 (23rd and Louisiana) in Lawrence, Kansas.