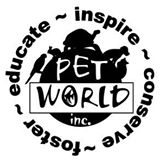 Such a very different week. The week before last was brutal. I think we all hit our lowest points, struggling to let ourselves feel any joy amidst all that sorrow, feeling like moving on would somehow lessen the importance of what was lost. But a lot happened this past week to help us see a light at the end of a very long tunnel. We've learned more about fire safety, alarm systems, bureaucracy, codes, permits, and insurance than we ever cared to know but if nothing else, we feel enlightened and prepared to move forward.
For example, did you know that there are varying definitions of "monitored" alarm systems? And that a system monitored only via landline is only as good as the landline itself? If the landline is destroyed it can't call for help. Also, many landline systems are automatically checked (or pinged) for loss of service but on an hourly or even daily basis. That is worthless in the event of a fire when communication must be instantaneous. How something so obvious never occurred to us is beyond me. Our new system will be primarily monitored via a wireless system – one that monitors constantly – and the land line will be secondary. How will we pay for this new system that could now exceed six figures? I have no idea. But I do have faith. I trust we will find a way.
We've also learned that the pace of a sole proprietor is much faster than the pace of a multilevel agency. Typically one of us has an idea, we share it with the staff, the management team narrows down the details, Tim and I discuss it, and that's it. We are accustomed to making major decisions in one day – sometimes one hour. No board room, no corporate investors, no underwriters, no committee. To be completely honest, I don't know how large organizations get anything done with so many parties involved. No wonder government moves slowly. Decisions are expected to be made by folks who aren't experts who then must seek out and consult with experts which takes a lot of time and effort. This progression is slow but we're learning to respect the process. Ironically, a hand painted sign bearing, "Enjoy the Process" hangs on our kitchen wall so I should have been more prepared, I guess. I can't say we are enjoying this process but it is interesting, if nothing else, and it's fair to say we are learning to be patient.
Let's talk about the Lawrence community. Tim and I are no different than anyone else. We live in a 50 year old house not far from Pet World, we shop at Checkers, Dillon's, Westlake, the Merc, like to eat downtown, and our kids go to public schools. We go to work every day just like everyone else. Our employees are typical young adults, mostly students, broke, passionate, and just trying to find their way. We all know Pet World is a special place to the Lawrence community but until something like this happens it's difficult to appreciate just how special. So let me put this into perspective by giving you some examples of how you have lifted us and are currently carrying us.
On the day of the fire, and for the next 48 hours, my smartphone could barely function. It's still messed up. The notifications and messages poured in so heavily and nonstop that I literally could hardly operate my phone. It overheated, drained, and shut itself down several times. I had to wait until late at night and very early morning just to use it. My text messages could barely load because they were coming in by the hundreds. My email inbox went from about 35 to over 800 in two days. Our personal Facebook friend requests exploded and Pet World's social media followers grew exponentially. Our web site has probably had more hits in the past few weeks than in the past few years. We go nowhere, absolutely nowhere, without people sharing their Pet World stories with us. Employees are getting heartfelt hugs from customers they see on the street. I have never seen anything like this in my life. Of the thousands of people reaching out to us, only one was negative. One. (Well, two if you count the extreme activist who drove up and screamed at us that evening saying humans should never have pets, suggesting the complete separation of humans and animals.) Every communication has been incredibly supportive. You guys have been amazing. Inspiring. With this level of support, there is no way we could give up. Even if we wanted to, I know y'all wouldn't let us.
When I walked into the city office to apply for an occupancy permit for the temporary location, I was greeted with warmth and understanding. The folks there were kind and supportive, helping me through the process. They knew the situation, were connected to PW in varying ways, had experienced their own losses with our fire, and sincerely wanted to help. The same thing happened at our bank. I went in the 9th Street location 15 minutes before closing and, quite honestly, I was a wreck. They didn't freak out and didn't suggest I come back later; they rallied, instead, staying late to help. The tellers walked me through a few simple steps that I could normally do in my sleep but couldn't do correctly that day. Carol, who managed the Malls branch years ago, put her hand on my shoulder and Anne, who actually now lives in our old house, sat me down, reached out her hand to mine, reminded me to breathe, and promised we'd figure out what needed to be done, together.
Local businesses are giving support without expecting anything in return. Anonymous customers have purchased supplies for us, picked up tabs at restaurants for our staff, dropped off gift cards, food and water at our house, sent notes, photographs, cards, letters, and done more than I can say. You guys were relentless with your requests to donate and raise funds. Even the utility companies have extended their condolences and worked quickly to restore services in our temporary location to expedite opening. It's like everyone is experiencing the loss and needs Pet World to reopen quickly, for them as much as for us. Seriously, if we didn't appreciate what Pet World meant to the Lawrence community before, we certainly do now. We understand that Pet World is your place, and we are merely stewards. Every time you walked through the door, investing money and time, you created Pet World with your presence. You are Pet World. We truly get that and feel humbled by your support.
Letting go has been difficult but we're finally ready. Fair warning, I'm about to get emotional. You might want to skip the next five or six paragraphs.
As you might guess, Tim and I each have an insatiable need to protect and conserve. He champions for animals and nature; I champion for people and community. Our employees reflect our values. Since the fire, Tim has gone back in repeatedly searching for survivors. He just couldn't stop himself. I, on the other hand, tried not to go back in. Each time something came up I avoided going in. But every day I have ached, feeling like I needed to save something. Not the animals, actually, but the entity. I have felt your loss perhaps greater than my own, or, maybe as my own. It's possible your loss is my loss.
So yesterday Tim and I made one last pass through Pet World. We weighed the benefits verses risks of salvaging scrap metal and finalized a few decisions. Then Tim went outside. He said he was finally done and he meant it, no going back. I stayed and walked every aisle alone, shined my flashlight at all the merchandise, empty pens, dead plants, molding dog treats, and remembered setting up all those displays, crying over all the work from my staff to always make everything perfect. Pet World employees work really, really hard.
I marveled at the amount of products still hanging perfectly on the pegs like nothing ever happened and I mourned the waste of all these contaminated items that instead of helping someone's pet will now merely end up in a landfill. I looked behind products to see secret notes we had written on the walls taking one last glimpse before all that sheetrock gets torn out. I stopped and wept at Tim's pet shop museum with the metal frame, slate bottom tanks and classic old cages and books, now completely destroyed and irreplaceable. I nearly vomited when I looked carefully, for the first and last time, at the charred remains of what was once our back room, skeletons of electrical panels appearing to hang on by threads, still quarantined by caution tape next to the glaring absence of Tim's breeder reptiles. Then I turned around the see the back entrance to what used to be our beautifully remodeled fishroom, Ian's pride and joy, now completely melted by the heat of that inferno.
Next I ventured into the Education Room. That was the worst. Photos, drawings, name tags, camp shirts and backpacks we had just brought in from storage the day before the fire, scattered all over the floor, a giant, wet, soot covered mess. I sat down and stared at the mural, remembering all the time my gals put into it, the late nights after hours creating it, Erin explaining to me how she might never sign it because it might never actually be finished. As I sat there, I could feel every hug from a camp kid, see every smile from a party kid, and hear every giggle that ever happened in that room. I saw my employees enjoying weekly meals together, training on Sunday nights, and taking their breaks in there, thought about Tim sneaking naps in there, and remembered the moment I stood beside Megan when Tim gave us that space, believing that with that room, we could make a real difference in the lives of children. I read #petworldstrong written in the soot on the whiteboard and looked up on the wall to read "INSPIRE" spelled out in ten inch letters Ande painted by hand. It was all completely ruined. I'll be honest, I'm not sure I've ever cried quite as hard as I did in that room yesterday.
I thought I'd walk out of there with baskets full of…something rescued. I don't know what. I assumed I would rescue it, whatever it is. But I left with only a single conch shell and an armload of grief. I sat beside Tim on the curb and wept one last time, sobbing how it was all gone. Like a rotting corpse, there was nothing left to save in there. No life whatsoever. Then he said, "It's just stuff, Sherry. It's just a building. It's where Pet World existed but it is not Pet World. Let it go."
"The builder of the house has greater honor than the house itself."
Hebrews 3:3
So I finished crying, took a deep breath, closed my eyes, and let it all go.
I reminded myself that Pet World was never about the building or the stuff; it was about the life inside and around it. It was about touching snakes for the first time and hamster bites, feeding catfish and tortoises, hearing Fletcher's two syllable squawk that translated as hello, mama, papa, hola, Pet World, haha, and whatever else we heard it to be depending on the day. It was about employees working for passion instead of money, friends lending me their kids to try out new programs, Goliath visiting classrooms, setting up new aquariums, testing water, children holding animals, sharing knowledge, and learning. Pet World was humans and animals, connecting and bonding, fostering affinity and respect for every living thing. All those smiles weren't about the walls and shelves and stuff; the joy came from the people and pets. I knew that. But in my grief I had forgotten it. We lost some precious animals and all the stuff but the people and memories remain. Nothing can change that. And it was then I realized that the only way we can "save" what we are trying to "rescue" is to bring the Pet World experience back to the Lawrence community. Restoring Pet World will help us heal. I finally understood it is time to move on.
Last night I slept soundly for the first time since the fire.
So what's next? One final signature and the occupancy permit for the temporary location is ours, hopefully Monday. Shelving has been ordered and is on the way, along with crickets, frozen feeders, pet food and bedding. The R.O. machine is on the premises and will be hooked up Monday. The phone should be back on Tuesday. Special orders will be available starting Wednesday. Our register system should be ready but if it isn't, we'll use a good old fashioned cash register and set up shop with cardboard boxes if we have to. Unless the city tells us otherwise, if nothing else, we will at least be completely accessible to you by 10am this Wednesday, June 17, in the space across the parking lot between Lawrence Laundromat and Bikram Yoga. It won't be the Pet World you once knew, but it's a start and will get us by until we can rebuild.
The temporary location is very small and merchandise will arrive in phases. At first, there won't be much of anything inside except crickets, aquarium water, a phone, and an area to place your orders. But each week more and more items will arrive and we'll stock our shelves with as much product as possible to supply what you need most. Live feeders will also start to phase in little by little, a week at a time, starting with crickets, then fish, then rodents. Most orders will be filled within a week and then become part of the regular inventory as space allows. After a week or two, we'll bring back a smaller scale Kitten Pit and resume onsite kitten adoptions.
As far as the old Pet World building, cleanout is scheduled for next week then rebuilding will be underway as soon as a permit can be pulled. Initial projections for reopening were six to eight months but current estimates are now less than five months. Of course, we'd like to reopen our doors tomorrow but the project goal is to reopen the original Pet World by the end of the year. We'll see what happens but if I know this community, I wouldn't be surprised if Pet World completely reopened in November, or maybe even sooner. Lawrence is such a special place; anything can happen.
Man, I love this town.